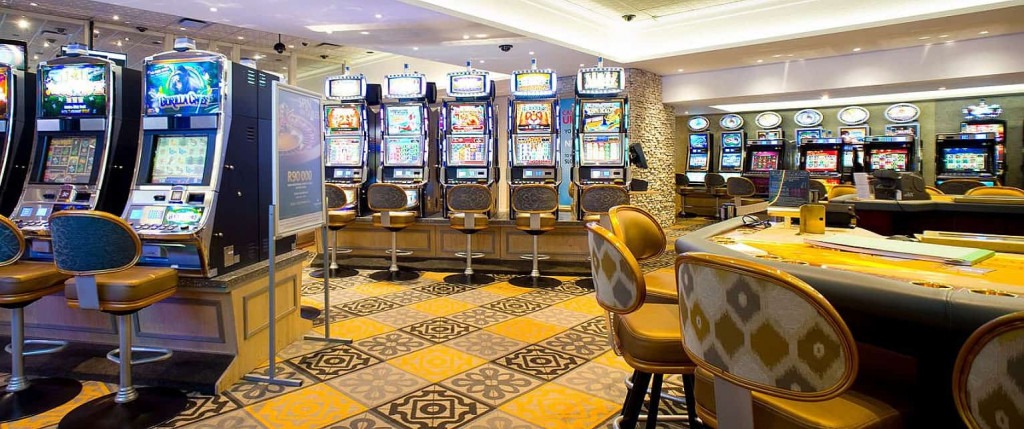 Probably the first question you ask when you are about to purchase new casino gambling stools is, "what is the best casino chair for me?"
The answer to this question depends on a number of factors.
1. Your budget
The amount of money you are willing to spend on new gambling chairs obviously plays a huge role. Prices for new casino chairs can range from about $250 for a simple 4-legged stool without a backrest and swivel mechanism, to well over $700 for a high-quality chair.
Depending on your environment and, for example, the length of time an 'average' patron spends in your venue, the $250 chair may be quite suitable. However, if you are looking to provide greater comfort to your patrons or you are looking for a bespoke product with special upholstery to match your décor, you could end up spending a lot more.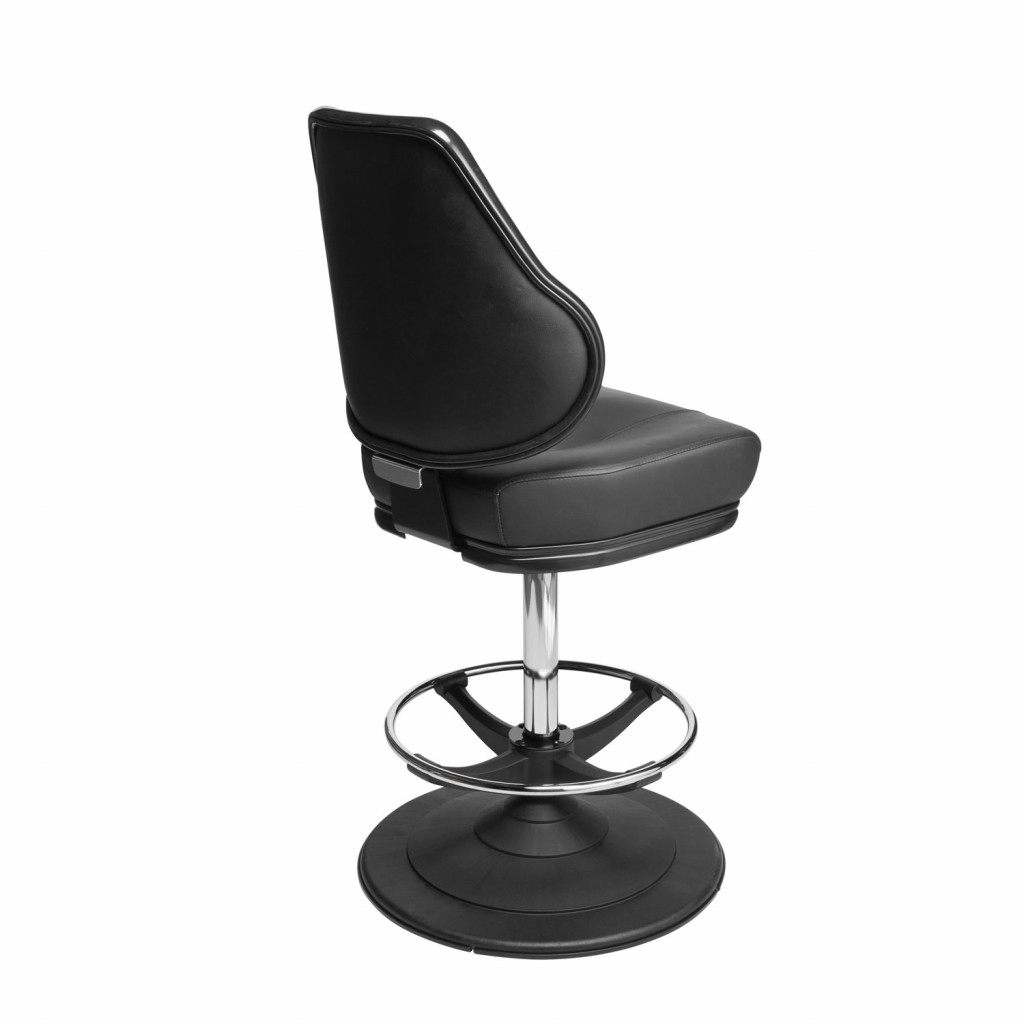 It is important to understand that every player's first interaction with the game is the chair. Not the button panel, look of the machine or the croupier, but the chair.
A more comfortable gambling chair can increase the length of time an average patron spends in your venue.
This is why comfort is critical.
Another consideration is the expected life of the chair and the warranty offered by the manufacturer. In the long run, a cheap chair with a short life-span and warranty, may end up costing you significantly more than an expensive stool with a 7 year warranty that provides you with many years of hassle-free service.
2. What is the best base for your casino chair?
Asking which is the best casino chair for me, must include the all important question regarding the stool base.
There are 3 basic types of chair base that you can choose from, viz. disc, 4-legged or 5-star.
Each type has its own advantages and disadvantages so it's important that you understand what is right for your venue and of course, your patrons.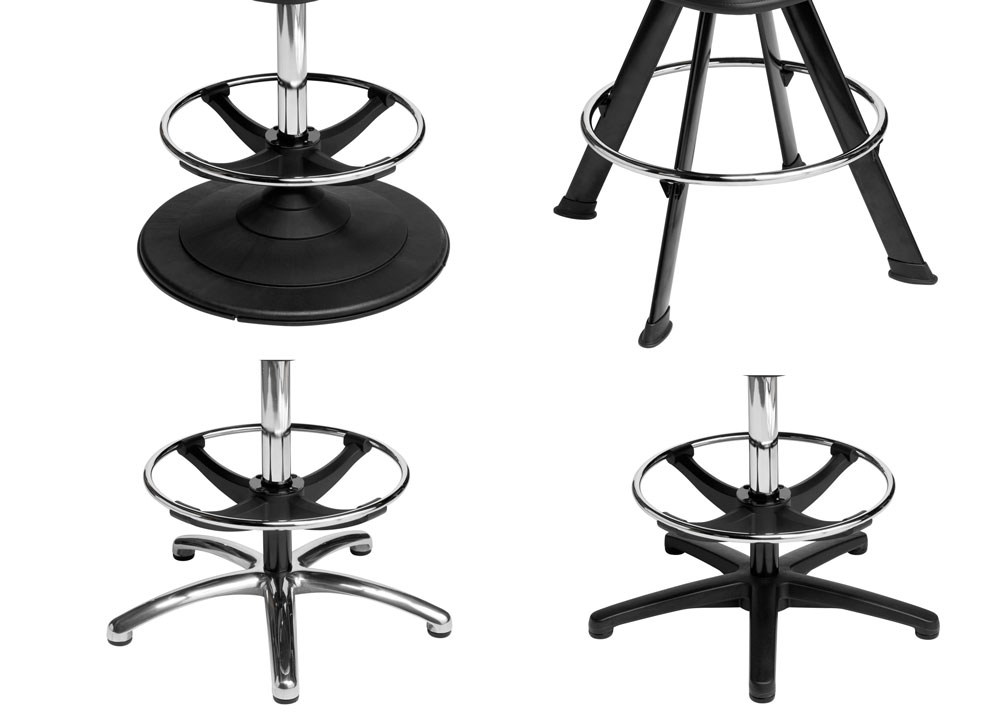 Other than cleaning, the base of a gambling stool usually requires no maintenance. Provided the 5-star base is not a welded construction and is either die-cast aluminium or injection moulded nylon, the bases are all extremely strong with load testing well in excess of 1000kg.
3. Which swivel mechanism is best for a casino chair?
The swivel mechanism plays an important role in the overall comfort of your stools. Casino chairs with a pedestal base can be at a fixed height or have gas height adjustment, while 4-legged chairs are only available at a fixed height.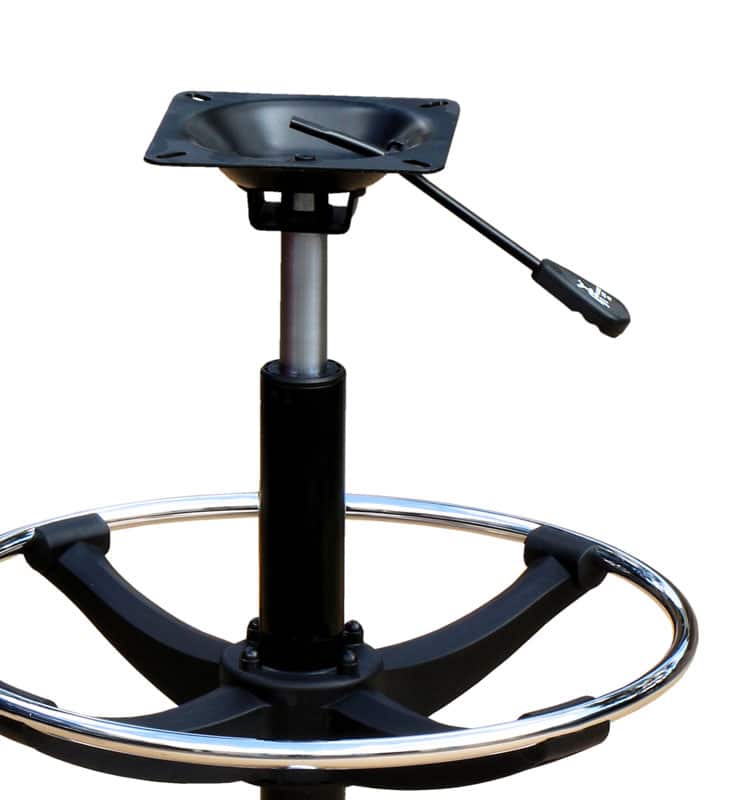 Allowing the players to self-adjust the height of the chairs, enables them to better interact with the machine and also reduces muscle strain in the back, neck and shoulders that results from sitting at the incorrect height. Read more about what happens to your body when you sit.
Both gas and fixed-height swivel mechanisms are available with an automatic spring-back (auto-return) feature that returns the gambling stool to a neutral position when nobody is using it. As with everything else, you need to consider the pros and cons of having chairs with auto-return swivels.
4. The gaming application
When you select the best casino chair for your venue, comfort is the key. You don't want your patrons leaving your venue because they find your stools uncomfortable or dirty.
In our post-COVID world, cleanliness has become critical. Nobody wants to sit on a dirty chair!
Much of the focus on chairs in a gaming environment relates to gaming machines because they generate the most revenue. A chair or stool that is easy to move, has a big comfortable seat and supportive backrest, and comes with gas height adjustment, will easily be a 'winner' in front of any gambling machine.
Table games like blackjack and roulette, usually require different types of chairs. These games are more social with more interactions between players that crowd around the table. With limited space, chairs for table games usually have a smaller footprint and are often not as comfortable, an example being our Saturn range.
Related articles