PVC Edge protection is available on most of our gaming stool backrests and results in improved fabric life and reduced soiling of the backrest upholstery. Due to the method of fixing this plastic protective edge, it cannot easily be removed so it also serves as a convenient 'handle' or 'grip' to move the gaming stool.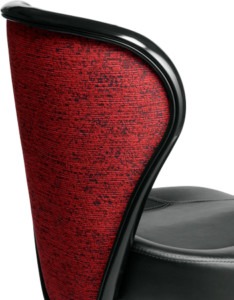 Although many of our gaming stool ranges are pictured with a PVC edge on the backrest, they are also available without this edging.
Standard PVC Protective Edge colours are:  Black, Gold and Silver.
Other colours are available depending on order quantity.