Originally designed and developed by Karo in 2013, the Ezi-Glide Disc Base allows you to effortlessly move your casino chairs and gaming stools across any type of floor surface. Over the years we have made numerous enhancements to this base to further improve its 'gliding' capability.
In order to withstand the rigors typically associated with any gaming area, casino chairs need to be extremely sturdy, which often results in a heavy product. Unfortunately, heavy chairs are usually difficult to move, which may result in OH&S concerns for both staff and patrons.
When customers visit a club, pub, hotel or casino, they demand the utmost comfort from their gaming stool. The chair must be comfortable and easy to move into position for both clients and staff.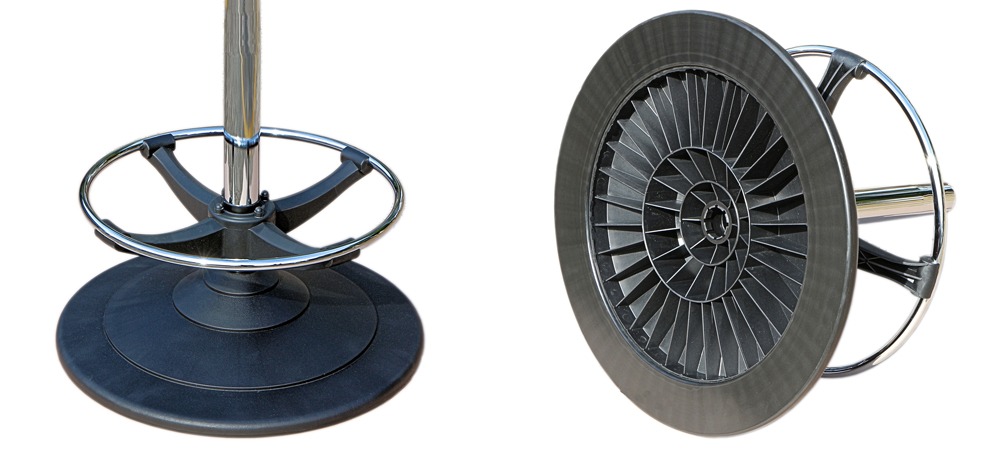 How the Ezi-Glide Disc Base can help
Designed by our engineers in South Africa, the Ezi-Glide disc base can be fitted to any of our product ranges. In all cases, the base will glide effortlessly over any floor type without damaging the floor surface or risking an OH&S incident.
The large diameter base ensures optimum stability and maneuverability. For total peace-of-mind, our Ezi-Glide base has been load-tested to well over 1000kg, making it one of the strongest bases available.
The Ezi-Glide base requires little to no maintenance. Because the gliding surface has no moving parts, the risk of damage to floors or patrons is very low. As the base is made from nylon rather than aluminium or steel, it is less noisy. The base is scratch resistant and UV protected making it suitable for both indoor and alfresco gaming areas.
With all the different base options available, find out which casino chair base is the best.
More information on Karo gaming stools