Superior Casino Slot Machine Stools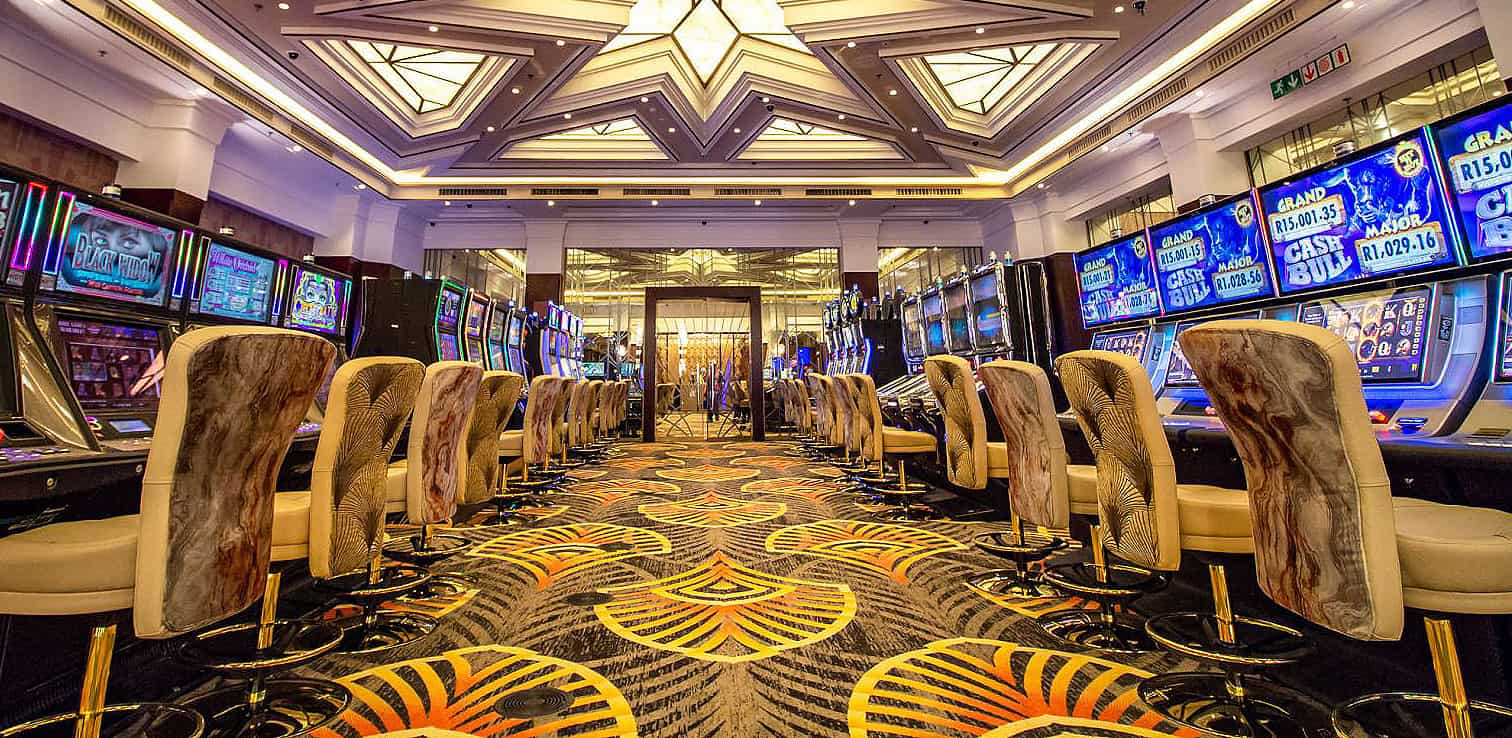 "How do you choose the best slot machine stools for your club, pub, hotel or casino?" Of course your budget plays a huge role. Other factors include the style of base you prefer, the overall finish, and the chair's upholstery. Established in 1986, Karo is a specialist manufacturer of high quality office chairs and gaming stools. Our slot machine chairs are available for sale to clubs and casinos across the globe.
Slot stools have a huge impact on the comfort of your patrons. We want to ensure they meet your requirements and keep your patrons comfortable.
We are not a reseller of imported products manufactured by a 3rd party. We design and manufacture all our table and slot machine gaming chairs in-house and sell our products directly to you. By doing so, we ensure that you receive the best prices on all our casino chairs. What factors influence the price of casino chairs?
When it comes to slot machine chairs, Comfort is King
You know that a player's first interaction with any slot game in your venue is the chair. Not the button panel, look of the machine, or anything else. It's the chair. That's why Comfort is King.
As Dave Bontempo from Global Gaming Business Magazine put it:
"An operator may survive with a standard hotel room or restaurant menu for gamblers who simply want action, but a substandard seat may be costly. An uncomfortable patron often stops gambling and may leave the property. Players want bells, whistles and foam. Seating is an intangible domain. It can't be linked to specified levels of play, yet it holds a unique role in the action. Gaming establishments have become more attuned to their chairmen, and chairwomen of the board".
The bottom line is simple…player comfort is critical. A patron that is uncomfortable or has a sore back, will soon move to another venue where they are comfortable. A more comfortable stool may increase the length of time a patron spends in your venue, and this can improve the profitability of your gaming room. How to improve the comfort of your gaming stools.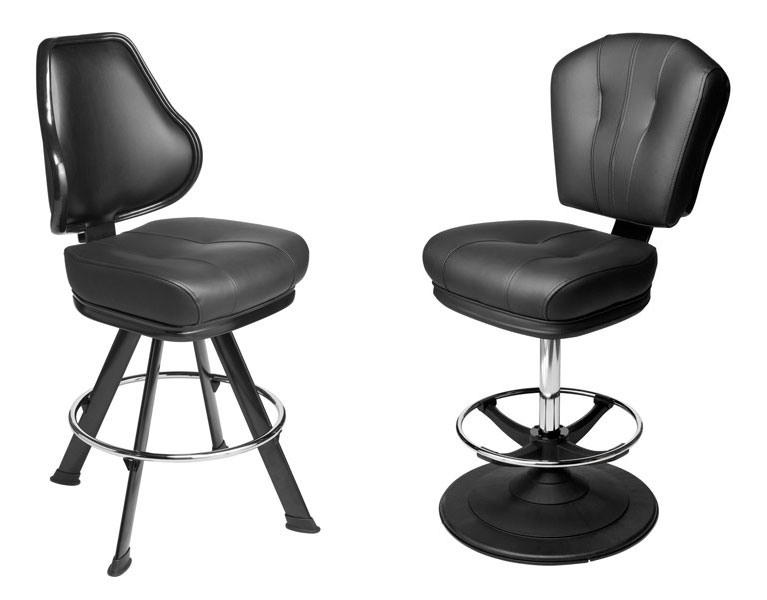 Comfort is King
A comfortable casino slot machine chair will pay for itself.
To improve the comfort of our products, we draw on our experience in manufacturing ergonomic office chairs. By understanding what happens to your body when you sit, we have been able to develop a range of casino slot machine stools that are built to last. Our objective is to sell office and casino slot machine chairs that:
A slot chair that is easy to move in front of the machine, has a comfortable seat and a supportive ergonomic backrest, will be a 'winner' in any gaming room. Our design experience, knowledge of chair ergonomics, and moulded foam technology, enables us to manufacture chairs that provide exceptional comfort. How to get patrons to spend more time in your gaming room – improve the ergonomics!
Upholstery of Casino Stools
The slot machine chairs that we offer for sale can be upholstered in either fabric, vinyl or leather. The variety of options is simply huge. At the top-end of the scale is leather upholstery, which is both luxurious and extremely durable. To improve the strength and durability of our slot machine stools, we have upgraded the seat upholstery on all our VIP ranges. The black seats on the Monte Carlo, Gemini, Orion and Lunar ranges are now all upholstered in genuine leather. Upholstery options for Karo casino chairs.
Design Innovation for Slot Machine Stools
We constantly develop new and innovative components, products and manufacturing methods. For example
Customisation options for slot machine stools
We offer many options and finishes so you can customise your slot machine stools to suit your gaming environment. For example:
Bases for casino slot machine chairs
There are 3 types of base that are suitable for slot machine chairs, namely disc, 4-legged or 5-star. Each type has its own advantages and disadvantages. For more information, see a detailed comparison of casino chair bases.
Checklist for buying new casino chairs
With so many casino slot machine chairs available for sale, purchasing new stools can be confusing. We have developed a simple checklist to assist you in this process. The checklist allows you to quickly evaluate different suppliers and their products and determine which is best for you.