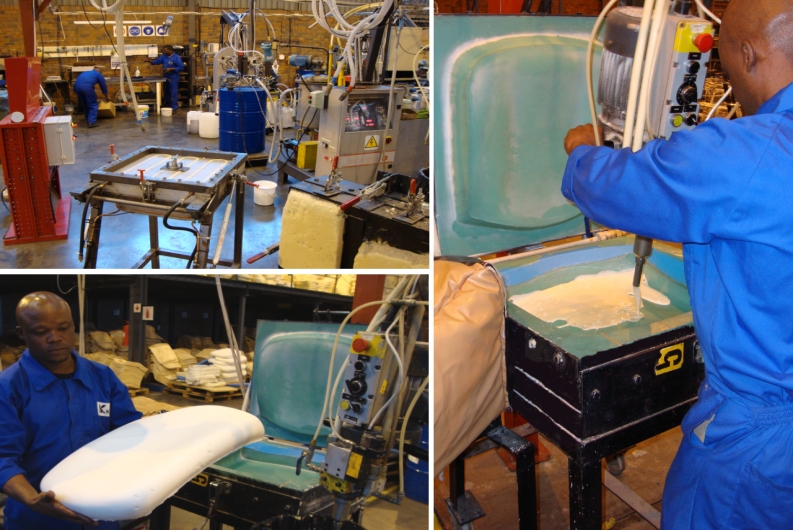 At Karo, it is our mission to improve the comfort of our chairs to give your patrons a better sitting experience. The seat foam is a critical contributor to the overall comfort of any chair, which is why all our seats use moulded foam. To provide your patrons with a more comfortable chair, we manufacture all our moulded foam in-house using state-of-the-art foam plant technology. This highly controlled process allows us to monitor the characteristics of every cushion to ensure optimum quality and comfort.
Widely used within the automotive industry, this type of foam has long been recognised by ergonomic experts as being able to deliver the best support and cushioning for any person that sits for an extended period of time.
Moulded foam improves the comfort of any chair.

Moulded foam has the following important benefits:
Greater resilience.
Increased Firmness. As has been proven by numerous studies, people sitting for an extended time will almost always find that a firmer seat is more comfortable than a softer one.
It can be correctly shaped to provide optimum support in all the right areas.
It is far more durable than traditional block foam, thereby improving the longevity of our chairs.
The manufacturing process produces less wastage and is therefore more environmentally friendly.
We also incorporate innovative features like our dual-density foam to further improve the overall comfort of our chairs.
More information on Karo gaming stools