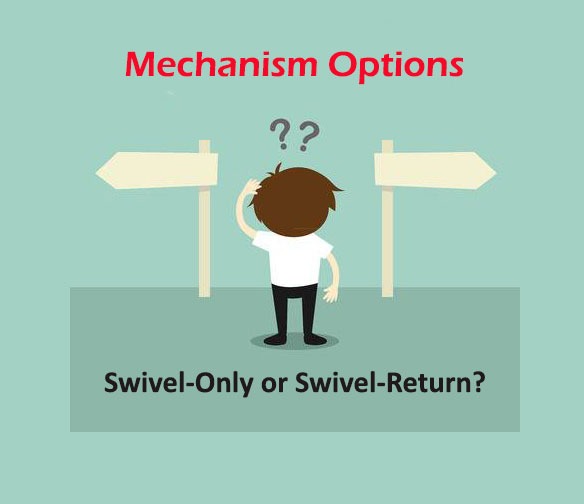 Both gas height adjustment* and fixed height gaming stools are available with a choice of two types of swivel mechanism.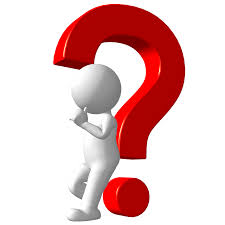 The Swivel-Only option will allow the gaming stool to rotate freely about its axis through a full 360 degrees. Whether you prefer stools that are a fixed-height or ones with gas height adjustment, the swivel-only mechanism is the most popular and cost effective choice.
The Swivel-Return mechanism has a 'spring-back' feature that will return the seat to a neutral position once the player gets off the stool. When combined with gas height adjustment, the swivel-return will not only return the seat to a neutral position, but will also extend to it's maximum height. Although gas height adjustment swivel-return mechanisms will allow the stool to rotate through 360 degrees, the fixed height option cannot do so and limits the rotation of the seat to 180 degrees.
Gaming areas are usually tidy with the stools neatly facing the machines when they are not in use. Because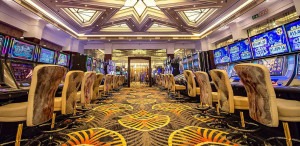 most casino chairs are free-standing, i.e. they are not attached to the gaming machine, patrons will often move the stools to suit their playing style, play multiple machines, or play with a friend or partner. When the patron vacates the stool, it is typically left in its 'last used' position which results in an untidy gaming floor. A staff member will then re-position and straighten the stools so that they are once again facing the machines. Provided the stools have not been moved from their original position, i.e. directly facing the gaming machines, the use of a swivel-return mechanism will improve the neatness of the gaming floor. However, because most gaming stools are free-standing, this is not a common occurrence. Swivel-Return mechanisms are therefore best suited to casino chairs that are fixed or attached to the gaming machine and cannot be moved by the patrons.
More information on Karo gaming stools
All mechanism options are available on our casino chair ranges.
*  Gas height adjustment is not available on 4-legged stools.