All Karo gaming stools are available in a huge variety of upholstery options. Whether you prefer fabric, vinyl or genuine leather, simply select your preference and we will do the rest!
To add that something 'extra', consider branding your new casino chairs by adding an embroidery of your company logo on the backrest of the stools.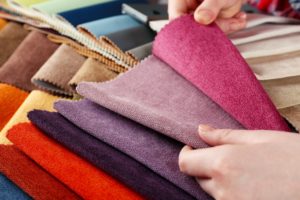 Our standard upholstery options are cost-effective, durable and easy to clean. Click on the links below to download the colour charts for our standard fabric and vinyl ranges.
Alternatively, if none of our standard upholstery coverings suit your requirements, select the upholstery fabric or vinyl for your pokie stools from Instyle, Woven Image, Laine, Materialised, Warwick or any other fabric supplier.
Simply select the vinyl or fabric and we will use it to upholster your gaming stools!
Cleaning instructions for vinyl upholstery:
Vinyl upholstery should always be cleaned with clean water using a damp cloth to wipe away stains or spills. Solvent-based cleaning materials should never be used as they may damage the vinyl causing it to crack and peel. Upholstery cleaning instructions.
Contact us for more information on cleaning and maintaining your gaming stools.