Karo gaming stool ranges and production availability during the COVID-19 pandemic.
With the current global economic turmoil caused by the coronavirus, a number of our clients have requested updates regarding the availability of our casino chairs.
Please note that our gaming stool ranges are all designed and manufactured in our South African factory located outside Johannesburg. Like all manufacturing industries in South Africa, our factory is currently closed and scheduled to re-open on 4 May 2020. The spread of coronavirus is a situation that is developing globally by the hour, and like any organisation, we will react to the changing situation as and when necessary.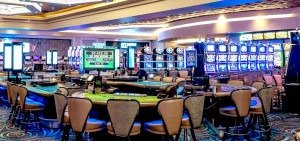 For real-time updates on the COVID-19 outbreak, see John Hopkins Coronavirus Resource Centre or World Health Organisation (WHO).
We will endeavour to keep our clients posted with new information and changes to our production capacity as events unfold. Contact us for more information.