Can your old gaming stools be Revived?
The Revival of any old gaming stool depends upon whether the new Karo Seat & Backrest combination can be attached to the old stool undercarriage (Revive 1), or whether the new Karo undercarriage can be attached to the old seat & backrest combination (Revive 2). The defining factor in either case being the fixing-point dimensions of the swivel mechanism to the existing casino chair seat. For any stool Revival, the fixing-point dimensions (or footprint) of the swivel mechanism must conform to either one (not both) of the following: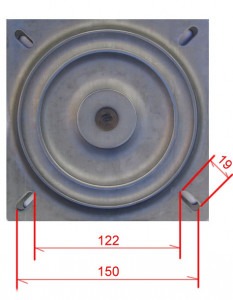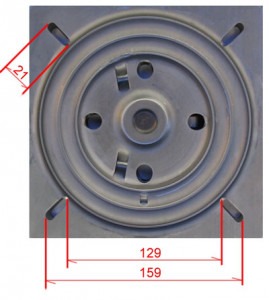 If your existing swivel mechanism does not conform to either of the these, then it is likely that your gaming stools are not suitable for our Revive Program.