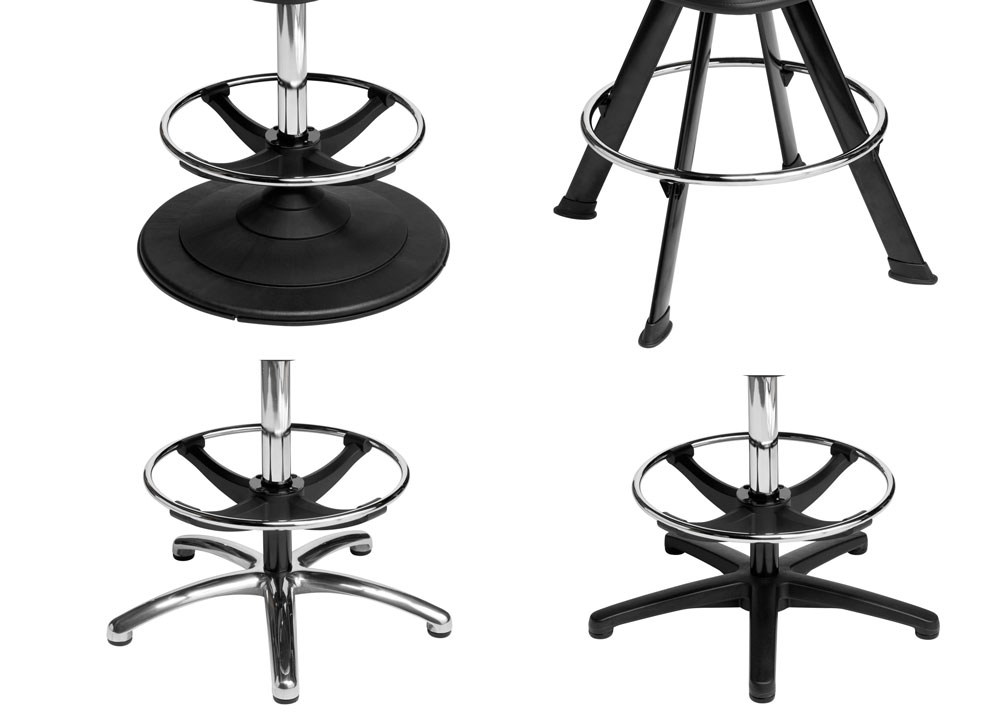 There are 3 basic types of bases that can be fitted to any casino chair, namely Disc, 4-Legged or 5-Star. A common question we are asked is, "which casino chair base is best?"
Choosing the type of base of your gaming stools is a question of  cost, practicality and aesthetics.
Disc bases have been popular for a long time, but recently stools on 4-Legs have become popular. The reason mainly relates to their cost, stability, ease of maintenance, and that they are suitable for all floor coverings. So, which base is best?
The answer is not as straight forward as it seems, so here is a table that compares the various base options and lists their advantages and disadvantages.
Casino Chair Base Types
Attribute
Nylon
Ezi-Glide Disc
Steel Disc
4-Legged
Polished Aluminium
5-Star
Black Nylon
5-Star
Cost
High
High
Medium
Medium
Low
Cleaning & Maintenance
Low
Low
Low
High
Low
Corrosion resistance
Excellent
Medium
Medium
Good
Excellent
Scratch resistance
Good
Medium
Medium
Poor
Good
Weight
Low
High
Medium
Medium
Low
Manoeuverability
Excellent
Poor
Good
Average
Average
Tripping hazard
Low
Low
Medium
Medium
Medium
Floor covering
Carpet
Carpet
only
All surfaces
All surfaces
All surfaces
More information on Karo casino seating
Additional links: